A number of members of my collaborator's group are leaving for pastures new, so I have made cake as a goodbye-you're-really-gonna-miss-it-here gift.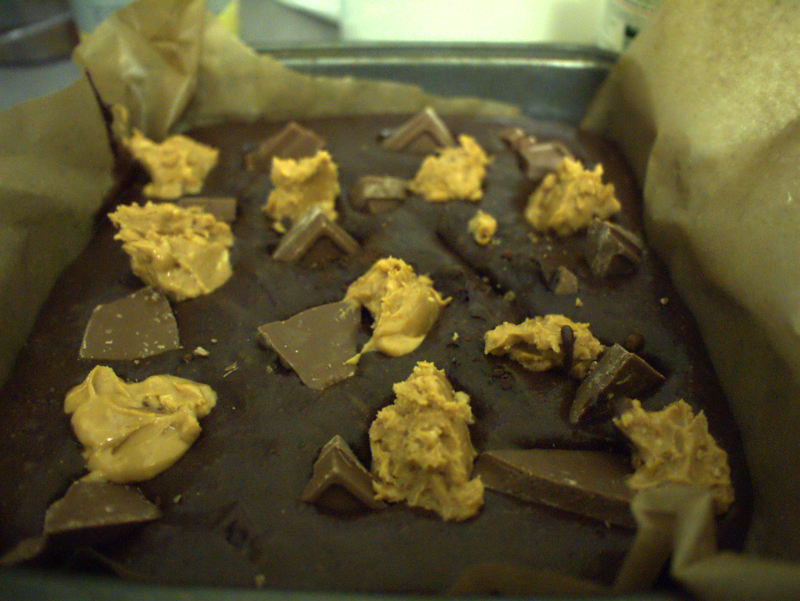 The recipe is my usual brownies recipe (also found in the cheesecakebrownies recipe) with the addition of blobs of peanutbutter instead of nuts. I did have nuts, but it was a bag of hazelnuts, and would have needed roasting and skinning, but peanut butter is delicious with chocolate, so this "laziness" worked out well too.
225g butter
375g caster sugar
3 eggs (orignal recipe called for 4 medium, but we buy ex large normally)
75g cocoa powder
100g self raising flour
100g bar of chocolate (or "chocolate", as I often use scotbar)
Peanutbutter (about 3 tablespoons, have more than enough anyway, there should always be peanutbutter in a kitchen)
Grease and/or line a cake tin (I used my 17cm tin and a small dish, the small dish is for have a small set of home brownies when the big tin is brought to work). Pre-heat the oven to 180°C (170° for fan ovens).
Melt the butter and add the sugar. Beat in the eggs one by one. Sift the cocoa and flour together, and add to the mix in three parts.
Divide between cake tin(s). Break up the chocolate bar and plop pieces around on the brownie. Get a teaspoon and a knife and plop 0.5tsp sized dollops about the surface. The chocolate and the peanutbutter will sink during cooking anyway. Put into the oven for 40 mins.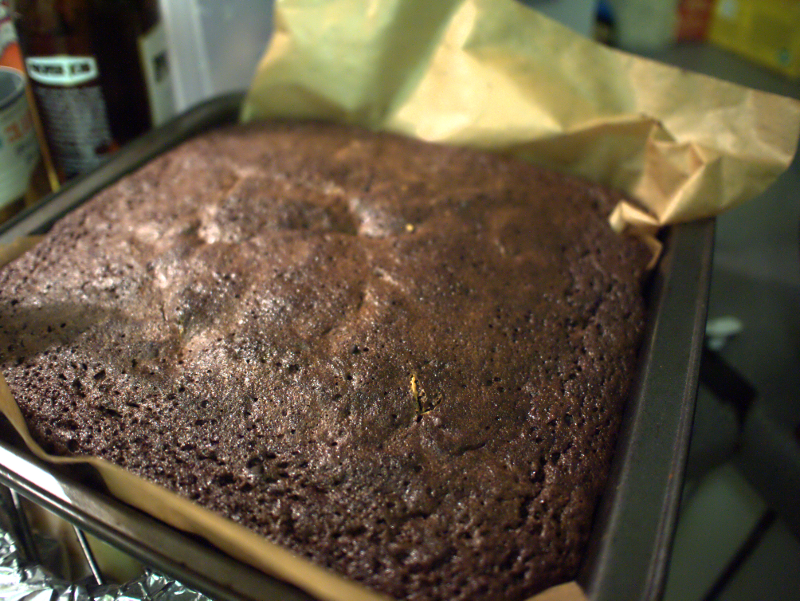 Let the brownies cool in their tin, then turn them out and cut them up. Alternatively, don't wait for them to cool and attack them with a spoon... just mind yourself, they're pretty hot.