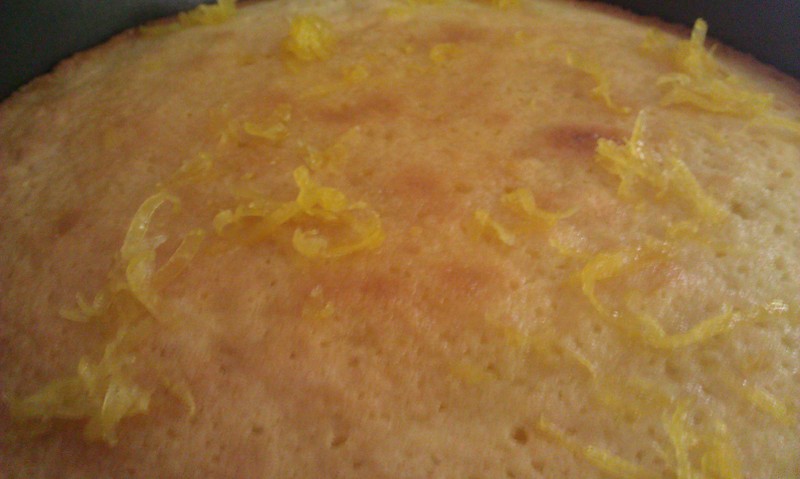 I have another lemon drizzle cake cooling in the kitchen right now.  Very very tasty and filled with the goodness of two lemons! (it's not my fault if vitamin C is a delicate compound that doesnt like being heated...)
125g/4oz butter
175g/6oz caster sugar
2 large eggs (beaten)
175g self-raising flour (sifted)
2 lemons
20g of sugar for the syrup
Icing sugar to dust
Preheat your oven to 180ºC. Grease and line a cake tin (the book suggested 16cm, I used a 20cm circle and made a flatter cake).
Cream the butter and sugar together until smooth. Add the beaten egg, a little at a time, adding a tablespoon of flour after each addition. Then add the zest and juice of one lemon, mix well, and pour into your tin. Bake for about 25 to 30 minutes until golden and set. You can leave it to cool in the tin on a wire rack or turn it out, both work grand sure.
Zest the remaining lemon and keep aside. Add the juice of the remaining lemon and the 20g of sugar to a pan and heat gently (the original recipe suggested 25g, but 20g works out grand). When the sugar is dissolved, simmer for 4mins. Poke lots holes in the cake with a cocktail stick and pour over the syrup. When the cake is cooled, dust with icing sugar and sprinkle on the zest.
Nom nom nom!