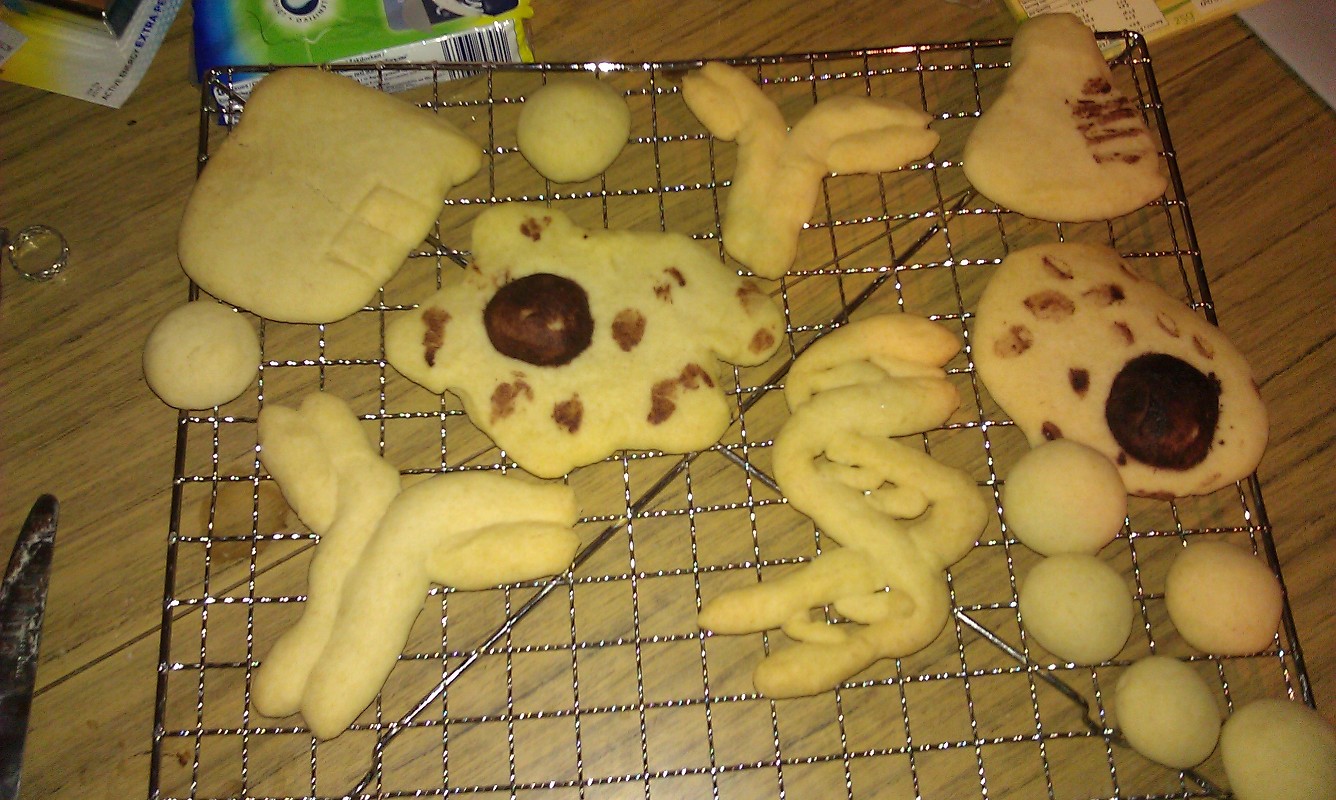 Just look at these delicious biscuits, waiting to be gobbled up! It's a very light shortbread recipe from the aussie womens weekly books.  Was out of vanilla essence so substituted almond, with tasty results!  They might not look as incredible as I had hoped, but they're very moreish...
The Recipe
250g butter (not margarine)
80g icing sugar
1 tsp almond essence (or vanilla)
75g cornflour + 225g plain flour (sifted together)
Preheat the oven to 160ºC.  Cream together the sugar, butter and essence. Then mix in the flours.  Shape and bake for 15mins.
They're pretty delicate when they come out of the oven, so let them cool a bit before you try to move them.  I was lazy with the chocolate parts, I just rolled them in cocoa :)